Above Ground Pools in Houston from Amos Above Ground Pool Company. Amos is the largest above ground pool sales company and in-ground vinyl liner specialist in Houston, Texas. We have over 40 years experience, sold and installed thousands of above ground pools and have installed/remodeled hundreds of vinyl lined pools.
Browse through our website to see Amos in-ground vinyl pool liner replacements, in-ground pool remodels, above ground pool sales and installations and why we come so highly recommended.
Check out the Houston Pool blog! Our blog will contain important information for in-ground vinyl pools, above ground pools, liners and pool chemical use. We will be posting new information on a month basis that will help you keep your pool looking great and keep your family safe. Click Here for the Amos Pool Blog
We accept all major credit cards
Our above ground pool sales team and pool installation crews are here to help with any job – big or small. We serve a 100 mile radius from Houston. From Lake Jackson to Centerville. From Schulenburg to Beaumont and everything in between.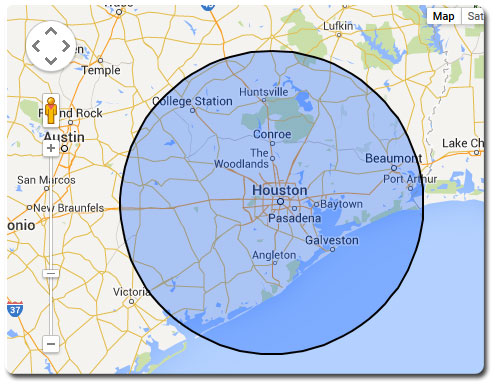 Above Ground Installations
Above Ground Pool Moves
Above Ground Pool Take Downs
Spring Openings and Winter Closings
Financing Now Available! Apply Now
Above Ground Pools Houston – New Installations
View Entire Above Ground Pool Photo Gallery
New In Ground Vinyl Pool Pictures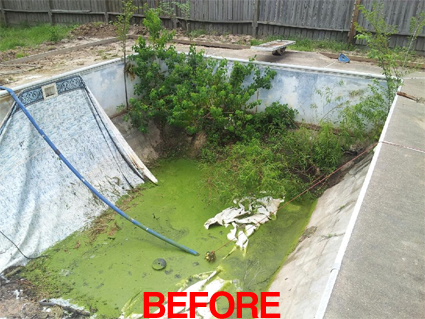 View Entire In Ground Vinyl Pool Photo Gallery
Houston Above Ground Pool Packages Include:
– American Made Steel Wall Above Ground Pool with 25 year, 35 year or 40 year warranty
– 25 Mil. Heavy Duty Pattern Liner of Your Choice
– Complete Hayward Sand Filter with 1.5 HP Pool Pump
– A Frame Above Ground Ladder with Child Protection Features or Walk-In Above Ground Pool Steps
– Complete Maintenance that includes vacuum head, vacuum hose, pool pole, skimmer leaf net and pool brush
– Professional Installation
Above Ground Pool Articles and Amos Pool Company Blog
Above Ground Pool Liner Installation – DIY or Hire Someone?
A few years ago, I wrote a blog post on above ground pool installations and mentioned a small part about the liner installation. You can find that post here – DIY Job??? Above Ground Pool Installation.
Due to a recent trip out to a new customers home, I figured I would write one about DIY above ground liner installation. A couple of days ago, my crew and I arrived at a customers' house and we had no idea what we were about to get into. We are usually well prepared with the correct tools, pumps, materials, etc… but this job was a bit different. I walked into the backyard, I knew this was going to be an all day job…
Our customer, who we will call Mr. H, was preparing to get his above ground pool ready for the upcoming swim season and decided to purchase a liner online. Now, we will tell you right up front that you can find cheaper liners online, but there are a few risk factors that are involved with an online liner purchase.
Here are the biggest issues I have personally ran into with liners that were purchased online.
Some customers do not order the correct size liner. I have been to many homes where they thought they had a 21′ round pool and it turned out to be a 24′ round. The trick here is to measure the bottom, inside of the pool and not the top.
When the liner is shipped, some shipping companies do not handle with care. I have also been out to many homes where we opened up the box and upon inspection, we found multiple holes. Rule of thumb, if you find one hole, you will find may holes.
Sometimes, a company will ship the wrong pattern or the wrong color.
Mr. H experienced two of the issues above…Click here to continue reading
__________________
Above Ground Pool Decks – Should You Get One?
Many of our customers frequently ask the same question – should we get a deck with our new above ground pool?
Adding a deck can really change the overall look of any above ground pool, as well as make it easier to get into the pool and have some free space to entertain friends and family. A deck can expand the pool area so if you wanted to lay out by the pool or enjoy a nice dinner with the family.
If you're looking to have a temporary pool to set up just for a few years until the kids are out of the house, or plan on moving soon, then a deck might not be the best choice. However, if your looking for something a little more permanent, then a deck is the way to go. Any above ground deck installation can certainly add a unique look to your pool and backyard, whether it is a small deck just used to get in and out of the pool, or a full deck, 360 degrees around the pool.
The skilled, in house carpenters at Amos can design and build any type of deck you are looking for…..the options are endless. If you are interested in a deck please don't hesitate to call us at (346) 317-1482‬.
__________________
Thinking about getting an above ground pool for the 2016 summer?
Before you know it, the heat of summer will be upon us! If you are thinking about getting an above ground pool in Houston, don't wait!
When the summer does get here, a lot of pool companies will have pools in stock, but the problem will be finding a quality installer that will be able to install it when you want. In the height of the pool season, Amos Company is usually about 2 weeks out, meaning that all new installation calls we get, there is a 2 week wait list.
If you want to avoid the wait, you can call us now, or fill out a no cost / no obligation consultation.
__________________
10 Benefits Of Above Ground Pools in Houston
Facts – above ground pools in Houston popularity will never die. They are great fun to family and friends. Regardless of the climate you are in, a pool is a benefit. Whether they are used to cool off or simply relax, pools are great to have. The question is what is the best kind of pool to get? An above ground pool has many pros that cannot be overlooked when comparing it to in-ground pools. Here is a list of pros for above ground pools in Houston, TX.
Your taxes stay the same. In ground pools raise the value of your home, this raising your taxes, but above ground pools are not a permanent fixture in the home which means that it avoids property taxes.
Above Ground Pools cost much less than in-ground pools. You can save thousands by choosing an above ground pool.
Because the pool is higher off the ground it is safer to have children and pets around. You can even remove the ladder into the pool if you so desire to avoid accidents.
Above Ground Pools can take up much less space than in-ground pools. You can fit an above ground pool into spaces that are beyond in-ground pools.
Above Ground Pools stay cleaner naturally than in ground pools as things that blow or crawl will eventually find their way into the in ground pool.
Above Ground Pools don't need heaters in most cases. Because they are not buried, Above Ground Pools maintain much of the heat they gather from the sun.
You do not sacrifice features by choosing an Above Ground Pools. They can be equipped with entry systems, cleaners and many other features.
An Above Ground Pools is portable. Unlike in-ground pools, Above Ground Pools can be moved if you dislike its location and can even be brought along with you if you move to a new house.
The installation of Above Ground Pools is drastically easier than that of an in-ground pool. While you can always countersink an Above Ground Pool if you choose, the installation of such a pool is a very easy.
Above Ground Pools are much easier to repair. If your above ground pool springs a leak fixing it is rather simple. Where an in ground pool requires much work, time and money just to see where the leak is let alone fix it.
Both pools have their merits, but there is simply no reason other than preference to choose an in ground pool over and Above Ground Pools. Above Ground Pools offer everything that in-ground pools do and then some. Take it from Amos Pool Company – Above Ground Pools are where its at.
__________________
DIY Job??? Above Ground Pool Installation in Houston, TX
Every year, I get a called out to at least 10 jobs where the homeowner tries to install their newly bought above ground pool. Now, there is no shame in trying, but there are many parts of an above ground pool installation where experience only will get the job done the right way. For example, the ground work and installing the liner.
Every pool I install, I get the ground level to within an 8th of an inch. There is no special science to achieve a great above ground pool pad, but I have been doing it for a long time and know exactly how to do it. The "ground work" is by far the most important part of an above ground pool installation. If you take the time and perfectly level a pad, the installation will go much smoother. I have seen pools that were installed by homeowners that were so out of level, the water could not be circulated – The water level couldn't reach the skimmer without overflowing on one side!
Second, the liner. I have seen some horrendous liner drops in my day. Not only by homeowners, but by people who call themselves "pool professionals." Dropping in an above ground pool liner or an in-ground pool liner is no doubt an art. You need to know exactly what you are doing in order to get a wrinkle free liner. Experience only is how you will achieve a this. At Amos, we require all foreman to have at least 3 years experience before they can drop in liners.
In my 15 years of experience, I have yet to see a homeowner install a pool the correct way. If you are thinking about purchasing an above ground pool or having a new liner installed, please call Amos Pool Company.
__________________
Above Ground Pool & In-Ground Pool SAFETY
As the swim season approaches, I figure we have talk about an extremely important issue – Swimming pool SAFETY. A few times a year, Amos Pool Company has to decline work for liner installations or pool installations due to unsafe conditions.
If you are thinking about buying or already have a pool, please make sure that you are following all safety requirements. A great website for information on pool safety and safety requirements is http://www.poolsafely.gov
Please review this quick checklist to ensure that your pool stays a fun and safe environment.
The two most important – RESPONSIBLE ADULT SUPERVISION & NEVER LEAVE A CHILD UNATTENDED IN A POOL.
Keep pool ring buoy or approved flotation device(s) near the pool. Make sure people know where they are located in case of an emergency.
Make sure a first aid kit is near by.
If you have a main drain(s), call a pool professional to see if your drain cover(s) meet current code.
The Virginia Graeme Baker Pool and Spa Safety Act was passed and took effect in December 2008. (Anti-entrapment main drains).
Make sure your pool is completely fenced in. The fence should be at least 4 ft. in height.
Make sure that there are no electrical lines above or near the pool.
Keep all chemicals AWAY from the pool. Pool chemicals react when wet.
Keep toys out of the pool area when pool is not in use.
NEVER dive into an above ground pool. Always know the depth of the pool before you dive.
Post the 911 emergency telephone number.
Have family members enroll in CPR or first aid courses, if they have not already.